Tag Archive: Education
The value of CE and an advanced degree for fire leaders

Higher education can help firefighters tackle the five biggest challenges facing emergency services today
2016 EMS Trend Report: The forces shaping the present and future of EMS
As the EMS adage goes, "If you've seen one EMS system, you've seen one EMS system." While that statement reflects the diversity of EMS systems across the United States, it also creates the false sense that every EMS system is entirely different and that EMS leaders can't learn from each other. Clearly that is not the case. As we see in the premiere edition of the EMS Trend Report, EMS systems across the country share many traits. On the other hand, significant differences do exist in everything from clinical care to salaries to operational benchmarks to hiring requirements.
Building Organizational Agility in Fire & EMS Agencies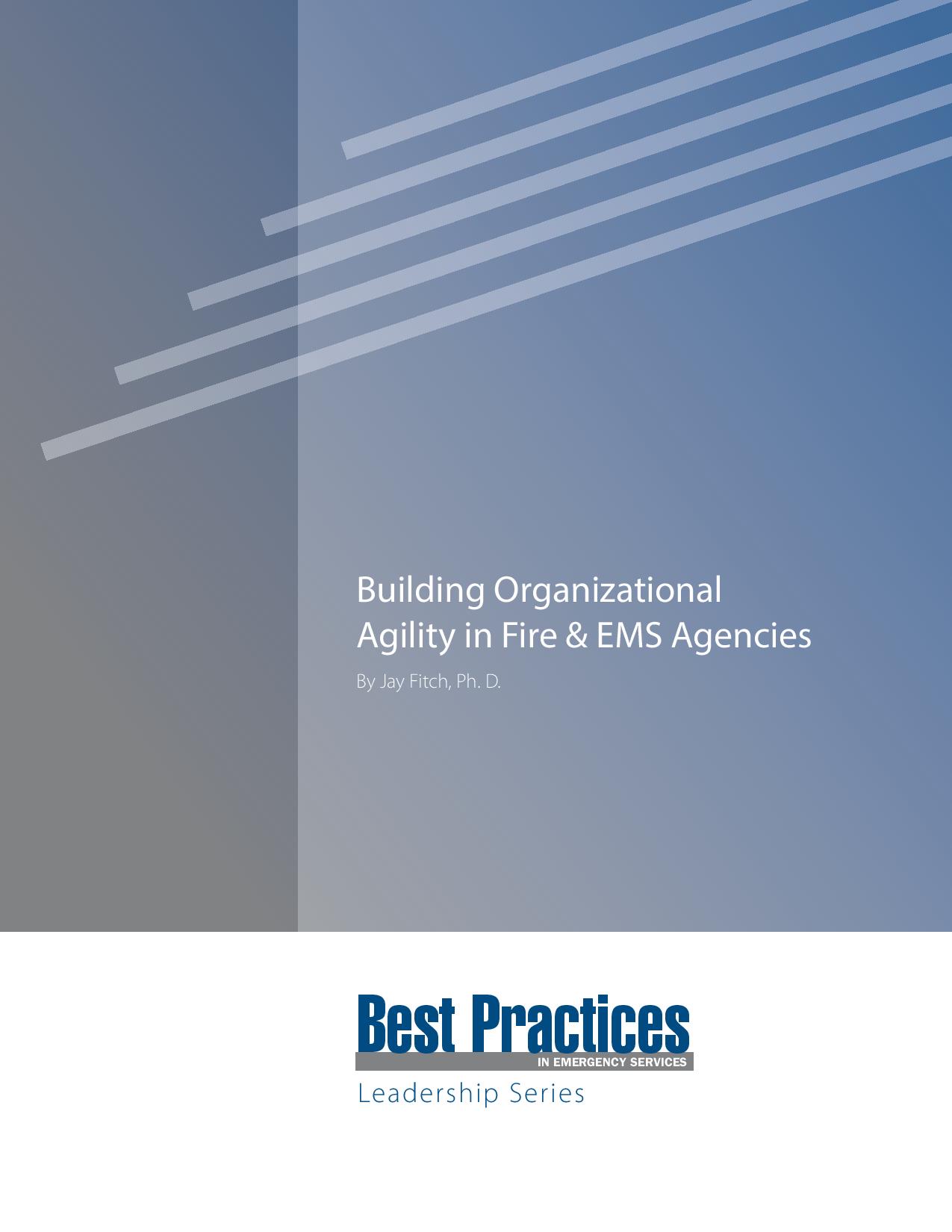 This report is part of a continuing leadership series developed for Best Practices in Emergency Services. It shows leaders of emergency medical services (EMS) and fire departments how the concept of organizational agility can be applied in their agencies. Organizational agility originated in the context of flexible manufacturing and later emerged as a business model in service industries and healthcare. Researchers from diverse disciplines approach organizational agility from a variety of perspectives. Most agree that when organizations are not agile, they become less effective and "fragile," or susceptible to factors that can impair their ability to survive.