CHIEF CONCERNS: How to Talk to Local Officials About Standards of Cover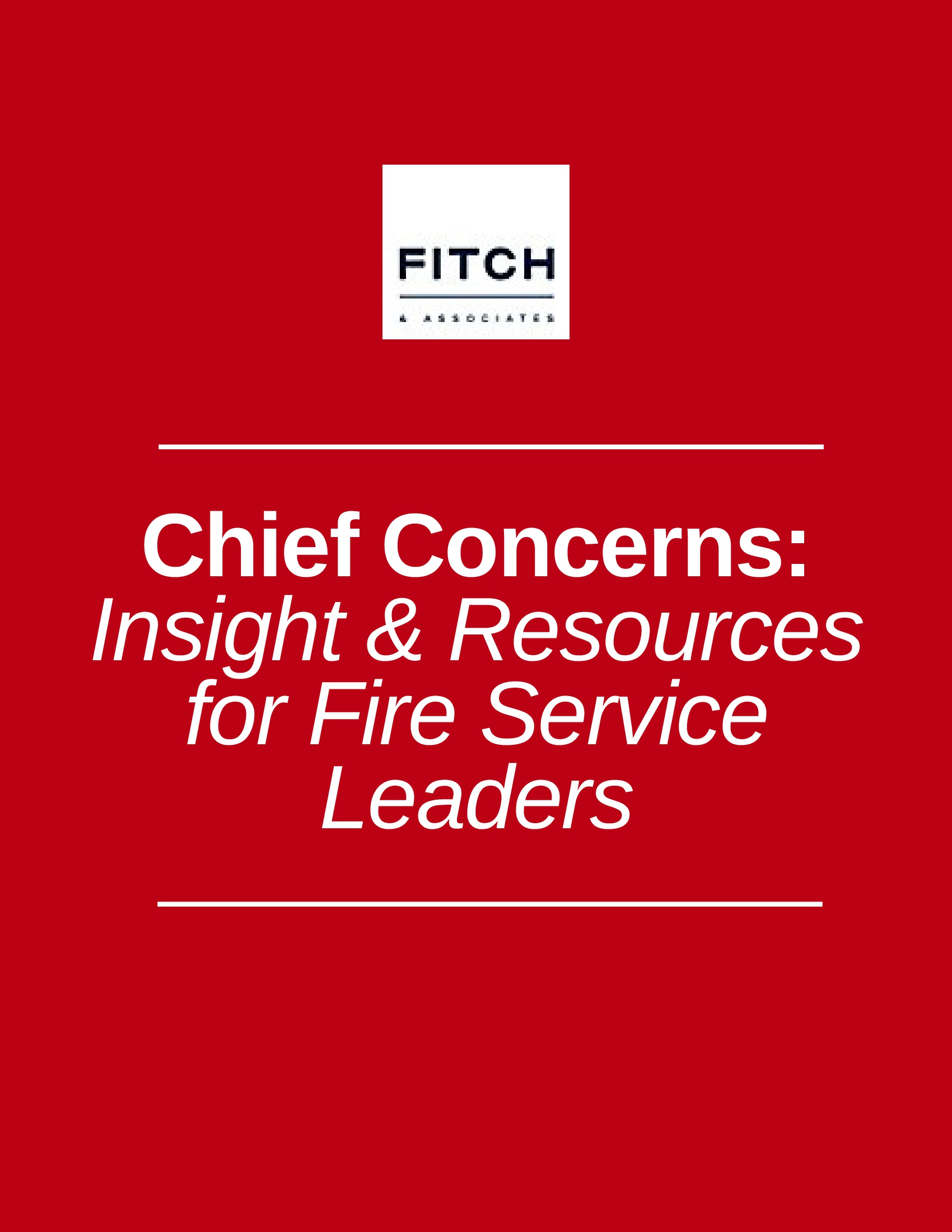 The Standard of Cover planning process requires communication and collaboration between fire department officials, local leaders and the community.
BY BRUCE MOELLER
Download PDF for full article
Trying to talk response plans and deployment with local municipal officials can be frustrating. Every fire chief has had that internal thought—"they just don't understand"—from time to time. I know I did. But I also know that when I served as a city manager, the fire chief probably thought that about me from time to time. Developing a standard of cover (SOC) for your community, however, must be a collaborative effort between the fire department, community officials, and the public. After all, the standard of cover defines how you and your agency will respond to emergencies that are being experienced by members of the community—so assessing the levels of risk that they are willing to accept are critical to a successful SOC process.
According to the Commission on Fire Accreditation International (CFAI), the process of creating a standard of cover plan requires, among many things, a thorough examination of potential risks in the community, the current capabilities of the fire department, and a specific set of benchmarks that city officials and fire chiefs can use to measure success.1 These components might seem straightforward enough, but the process is frequently derailed by misunderstandings between fire officials and their colleagues in government. Given the unfamiliarity with each other's roles and missions that city officials and fire chiefs often face as they negotiate, how can they stay on the same page and create a sufficient standard of cover plan that meets their community's needs?
In an ideal world, everyone involved in developing standards of cover would have a complete understanding of the issues impacting the plan. The reality is that the process is a team effort; a fire chief brings different information and a different perspective than a city manager or a chief financial officer. When such diverse viewpoints come together, conflict between priorities may occur.
RECOGNIZING DIFFERENCES AND EMBRACING SIMILARITIES
It's important to remember that many local services operate more proactively than the fire service: the parks department builds and maintains new facilities, libraries procure new books, transportation manages buses and roads. The fire department, however, is based on unexpected events. Firefighters prepare for the unknown. In a majority of cases, two outcomes occur when both parties really look at fire department data. First, fire chiefs often discover that they're not always overwhelmed, and that often no areas are significantly underserved. They see that they're actually doing a sufficient job in most respects, even if some room for improvement exists. Second, municipal leaders learn that the community's risk profile is much higher than they assumed. With the help of the data, they can better understand the fire department's needs and requests. Use of empirical data helps to bring the two sides together on the issue that divides them most: the budget. The risk assessment process can show fire chiefs that perhaps a new station isn't actually necessary, but also can show municipal leadership that maybe one new ambulance is needed. Getting a clear, unbiased view of the needs of the community, and not the needs of the municipal budget or the fire department, is key to successfully defining and enacting standards of cover.
THREE POINTS TO REMEMBER FOR CREATING STANDARDS OF COVER
1. Fire chiefs and municipal leaders took their positions for the same reason: to serve people in the community.
2. Objectivity is essential. Without an unbiased view of the situation, discussions risk becoming gridlocked.
3. It is ultimately the community that sets the standards for service in the area, often through their elected officials—not city administration, fire department leadership, or national organizations.
REFERENCES
1. Standard of Cover Template (CPSE-CFAI). Available online at: https://www.iafc.org/topics-and-tools/resources/resource/standard-of-cover-template-cpse-cfai